Iowa City Robot
I love when art can be used to fix and improve dilapidated parts of a city. When art is designed to complement the natural shapes and features of a location it visually enhances the space and is more likely to be accepted by the community.
The Iowa City Robot takes this approach to the extreme. This doorway was not only a horrible eyesore but also a frequent place for people to relieve themselves after a long night of drinking. My design incorporates hundreds of hand-cut and painted pieces of wood, intricately organized to form this giant vintage inspired robot. In addition to the art, I built a door and replaced a lot of the rotted wood so that the installation had a solid foundation to ensure years of enjoyment.
Join my "Top Secret Mailing List" for new project updates, collaboration opportunities, tutorials, top secret creative newsflashes, and sticker giveaways.
Project Materials
Wood
Paint
80 hours of Love
---
---
---
---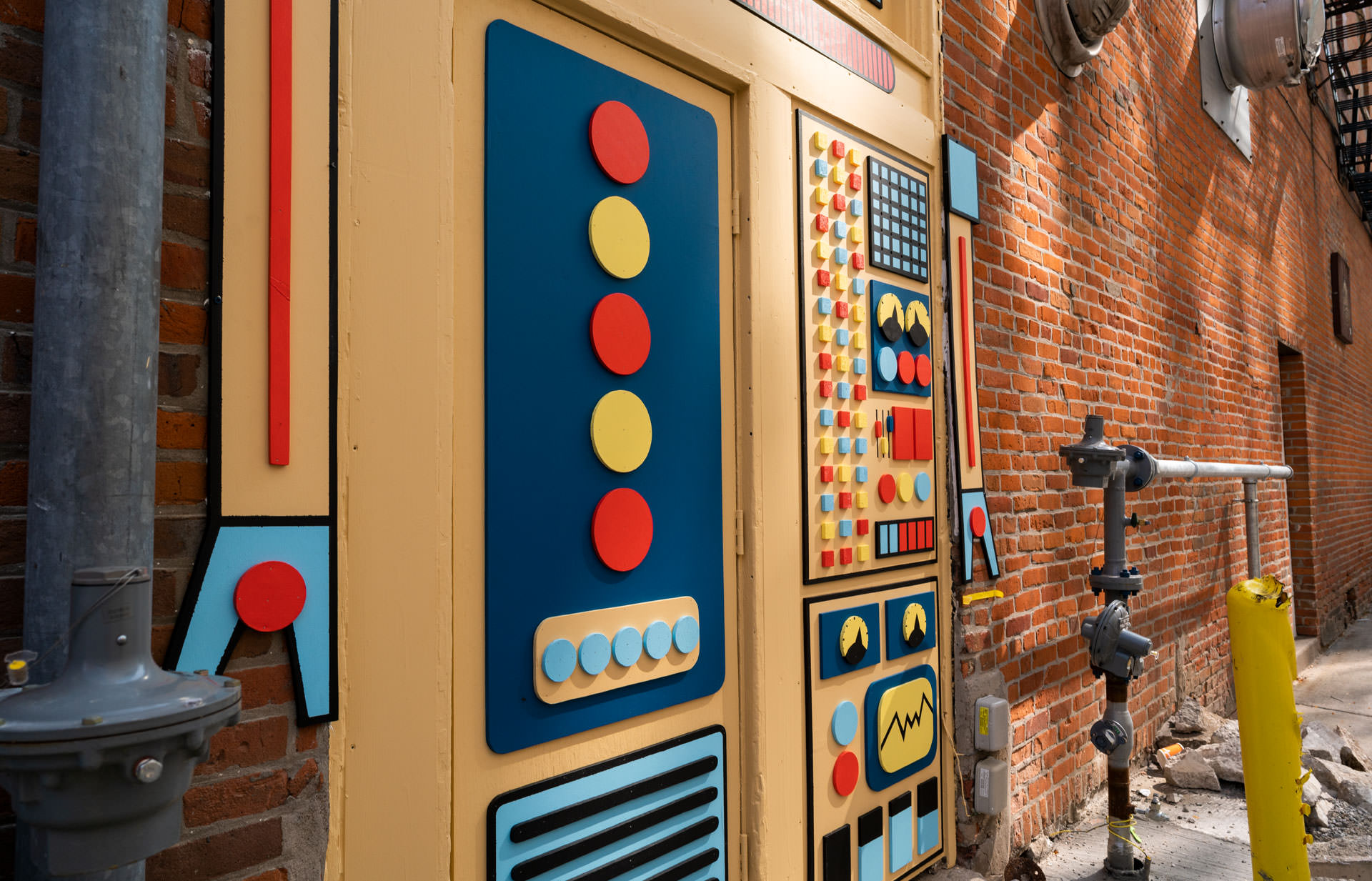 ---
---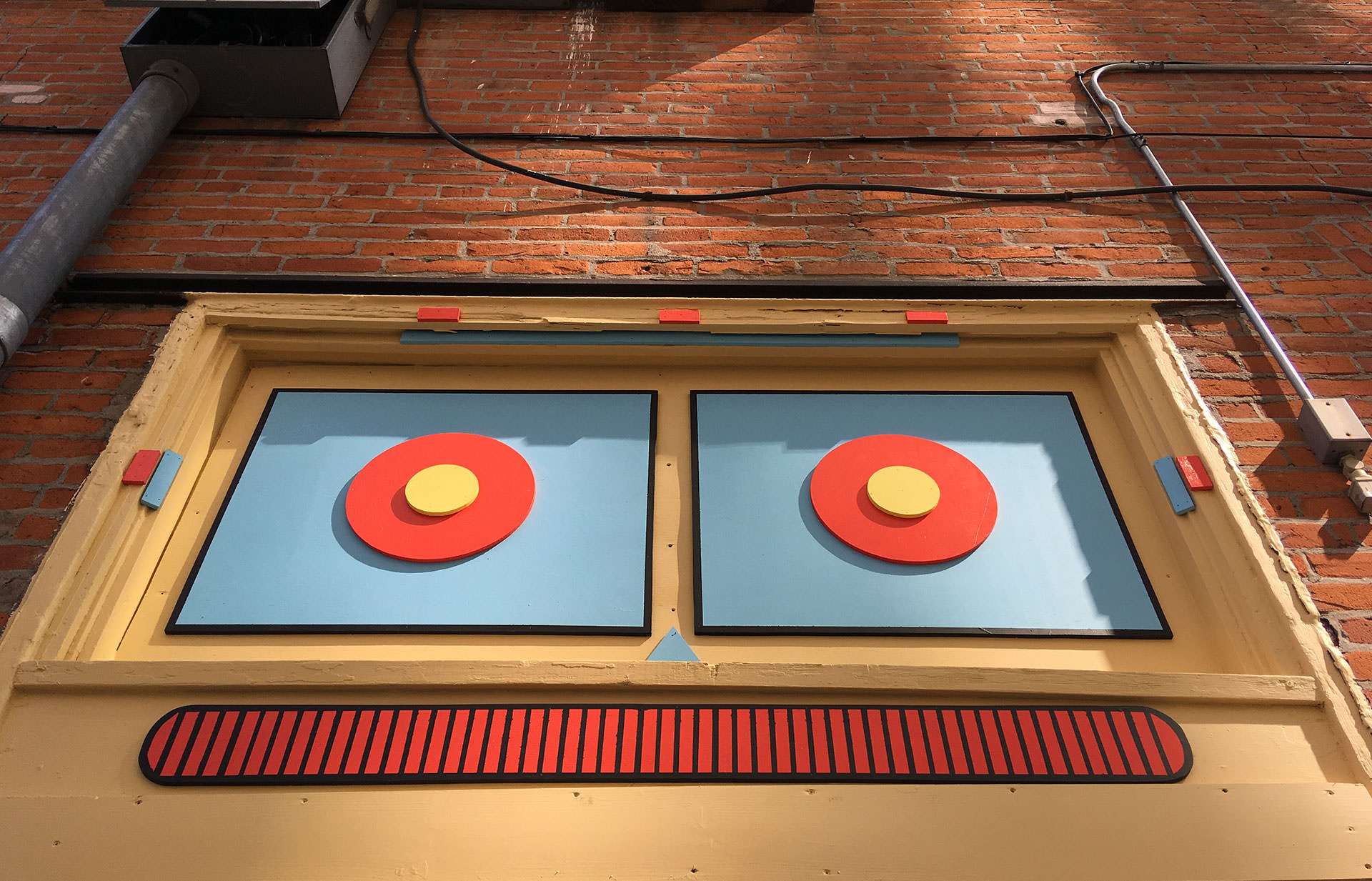 ---
---